The DigitalSeahorse
Danielle Pepin is a Canadian artist residing in Ontario. Specializing in cartooning, illustration and digital photography she has recently added 3D and Flash animation to her skill set. Her self motivation has awarded her juried art show prizes and led her work into publications. She has also sold artwork at craft shows and conventions throughout Southern Ontario.
Having moved from city through various small towns and been home schooled for four of her elementary years, Danielle's favorite past-times were drawing and being creative so she decided to become an artist/cartoonist. Danielle attended public school from grade five onward and got befuddled from not anticipating the double-cohort. She eventually attended Seneca College for Art Fundamentals and Digital Media Arts.
She loves technology and science as much as the arts. Jazz when done well is one of her favorite genres of music especially Swing.
When she's not conversing or being social, which she loves with like minded people, she'll likely be thinking creative thoughts or using those thoughts to create. She recommends discovering well accomplished introverts, recognising all introverts have their individual talents and accepting them for who they are rather than trying to change them.
Danielle's site isn't the only place to see her art and handyworks. She is also member of a number of online communities. Click the links below to follow in your network of choice.

Danielle's updated online portfolio in Flash may be viewed on www.digitalseahorse.ca Some of her photo retouching, composites and photography may be found in her gallery here as well as some of her best drawings.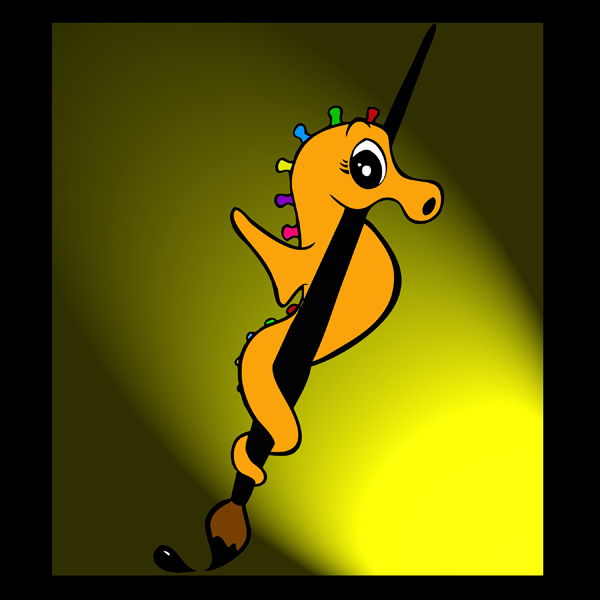 Enter Gallery
All digitalseahorse.com logos and artwork are copyright Danielle Nicole Pepin. All rights reserved.